Free Art Workshop with Michelle Williams Gamaker at the Courtauld Gallery
January 18 @ 2:00 pm

-

4:00 pm

Free
Aimed at mental health service users and fully BSL accessible. Help inspire the artwork that Michelle will make for Springfield Hospital!
About this event
Help inspire the future of mental health units with incredible art
Join the team from arts and mental health charity Hospital Rooms and the artist Michelle Williams Gamaker for two exciting practical art workshops at the Courtauld Gallery in January 2022.
These in-person workshops are aimed at anyone who has used mental health services, and their friends, families or carers. The workshops are part of a Hospital Rooms project to create artworks for a brand new mental health hospital opening at South West London and St George's Mental Health NHS Trust, in Tooting, London, in Autumn 2022.
Michelle is one of twenty artists creating artwork for the new hospital and we would love for those who have accessed mental health services to inform what this should look and feel like.
Find out more about the project: www.hospital-rooms.com / @_hospitalrooms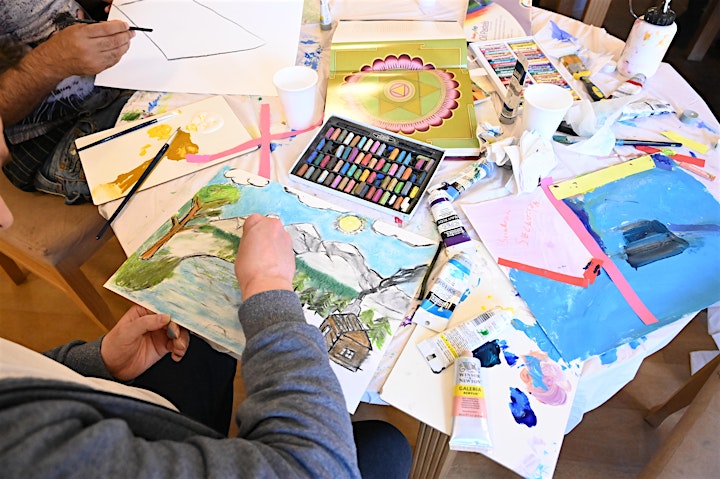 To book your place please click 'Select a date'. Both sessions are free and either one or both can be booked.
All Hospital Rooms workshops are BSL accessible. Please email Jen Cheema (jen@hospital-rooms.com) for further information.
Michelle Williams Gamaker is a moving image and performance artist based in London. She is a Lecturer in BA Fine Art at Goldsmiths College, University of London.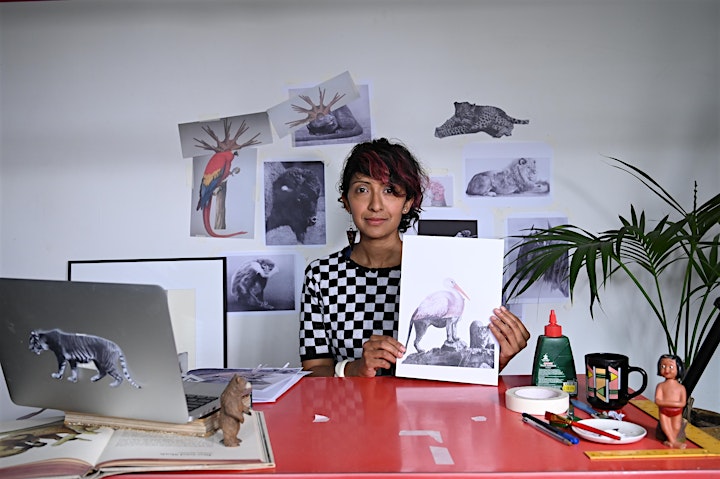 The two workshops:
What you will be making
In these two workshops Michelle will take inspiration from the Gallery's permanent collection and invite you to visit the Medieval Gallery with her before creating your own collage transparencies.
Session 1 – Tuesday 18th January, 2pm-4pm
In-person at the Courtauld Gallery and Learning Centre (Central London)
In the first session, we will look at the details and "props" within a series of medieval panel paintings in the Courtauld's Medieval Room to think about the ways in which artists tell stories. We will create our own props to tell our stories, using a selection of found images that we will use to help us create our own collages.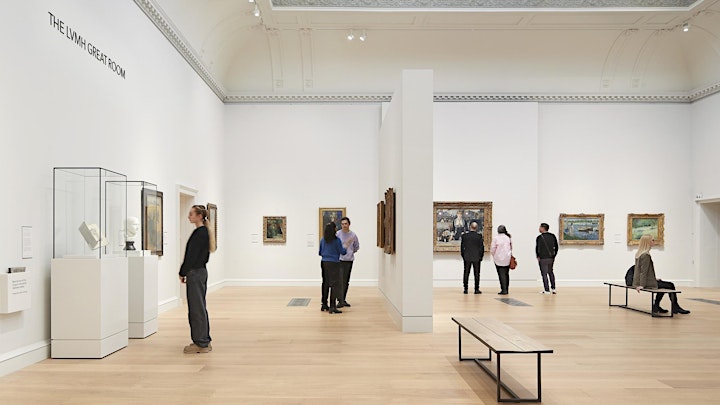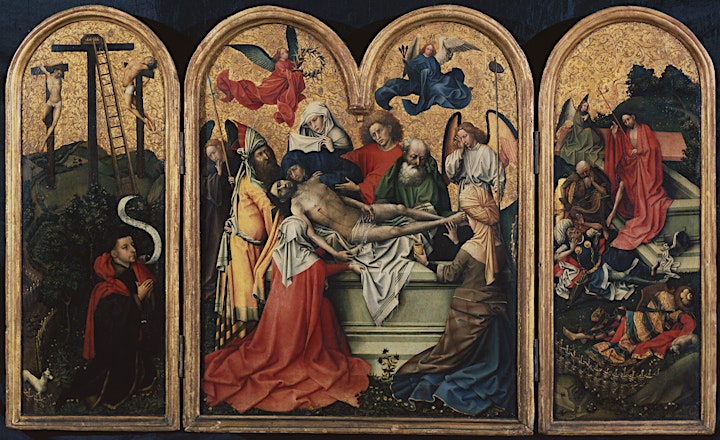 Above: The new Courtauld Gallery, located on The Strand, London. Below: The Seilern Triptych by Robert Campion on-view in the Medieval Room at The Courtauld Gallery.
Session 2- Tuesday 25th January, 2pm-4pm
In-person at the Courtauld Learning Centre (Central London)
During this second session with Michelle Williams Gamaker we will use the transparencies created in the first session to make a densely layered world built of memories and stories. As a group we can decide if we will work collectively on a group collage, or like the painters create separate panels, which will make up a bigger picture.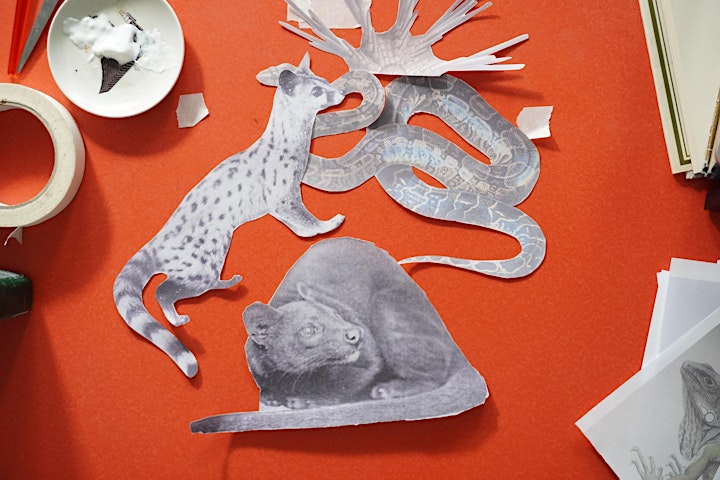 Further information and Covid safety
1) Choose your session(s)
Book a ticket for each session by clicking 'Select a date'. Spaces are allocated on a first-come-first-serve basis and waiting lists will open up in case spaces become available nearer the time.
2) No arts experience is necessary.
All materials and refreshments will be provided. Please let us know of any dietary requirements or access/transportation needs by emailing Natalie Tilbury natalie@hospital-rooms.com
3) BSL accessibility
A British Sign Language interpreter will be joining all sessions.
4) Covid safety
We will be asking participants to take a lateral flow test prior to attending, wearing a face covering during the session, making provisions for social distancing and avoiding sharing materials. Full Covid safety measures will be outlined in the workshop agenda that you will receive shortly after signing up.
Questions and accessibility requirements:
Please email Hospital Rooms' Natalie Tilbury who will be happy to help: natalie@hospital-rooms.com